THE AREA
SOME OF THE SIGHTS OF OUR AREA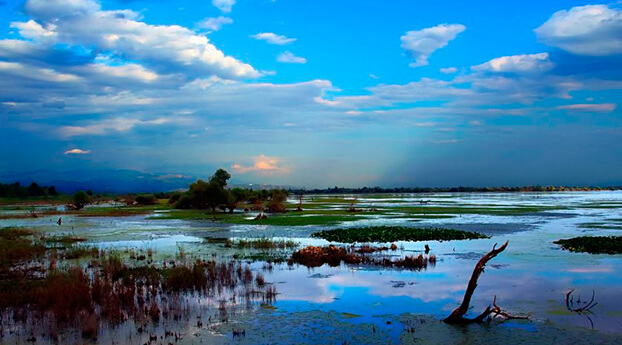 Lake Kerkini
Kerkini was created in 1932, when the dam was built in the area of Lithotopos, Strymonas and later it was used as a place to store water for the irrigation of the prefecture's plain. The riverside forests, the water lilies, and the variety of fish that are also a source of income for many residents of the area are admirable. The lake is supplied with water mainly from Strymonas and less from Kerkinitis and Krousia.
Kerkini is protected by the Ramsar Convention and is an area of the European Network "Nature 2000" or "Natura 2000". In the area of Kerkini we meet many species of mammals such as the jackal, the wolf, the wild cat, the otter, the weasel, the deer, the hare, the wild boar, etc. There are 10 species of amphibians and about 20 species of reptiles. The fish fauna is also rich since there are 30 species of fish with the main ones being eels and grivadas. About 300 species of birds have been recorded in the area around the lake. The silver pelican and the egret that live there are unique species in the world, threatened with extinction. There are also many rare predators such as the golden eagle, the golden eagle, the peregrine falcon, while the area is a unique field of research on wetlands and their management.
Belles Mountain
The Belles or Kerkini mountain range (Bulgarian: Беласица) is located in the region of Macedonia and belongs to Greece (southern and eastern part, 45%), Skopje (western part, 35%) and Bulgaria (north department, at a rate of 20%). It is a natural border of Greece on one side from the south, and Bulgaria and Skopje on the other side from the north. In the Greek part it is located in the regional units of Serres and Kilkis. Kerkini belongs to the mountain range of the Western Orvilos, of which it is the southernmost part. The mountain range is located north-east of Lake Doirani and is about 60 km long and 7 to 9 km wide. Its highest point is on the peak of Radomir (Radomir – Kalabak), at 2,029 meters, while the general altitude varies between 300 and 1,900 meters above from sea level. The climate of the region is continental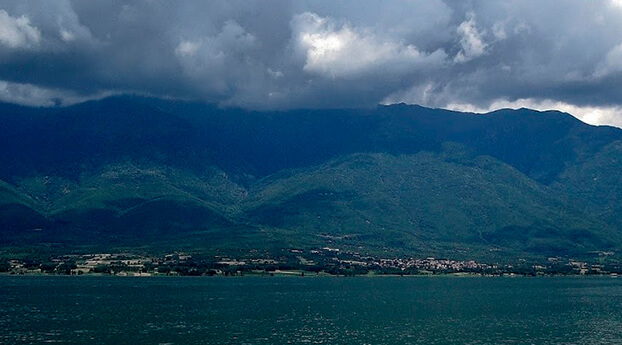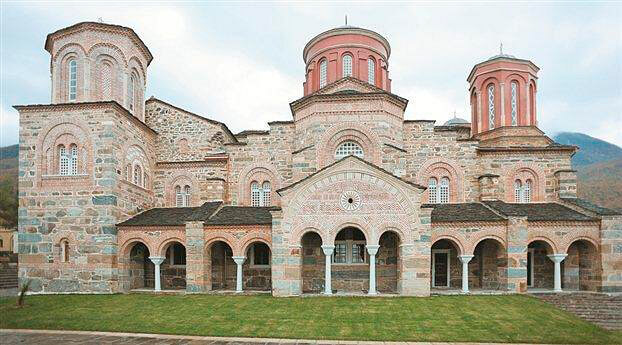 The monastery
In a wonderful location in the prefecture of Serres, the region's relations with the Perivoli tis Panagia, Mount Athos, are particularly developed, as the female brotherhood of the Holy Hesychastiriou in Akritochori Sidirokastro, which is located there, is spiritually connected to the Holy Monastery of Xenophon and is her share. The majestic Holy Sanctuary of the Holy Forerunner in Akritohori Serres, built in 1981, is one of the most important monasteries in Greece with 45 nuns and is under the spiritual guidance of Archimandrite Alexios, abbot of the Holy Monastery of Xenophon of Mount Athos. The abbess is the nun Jacobi.